Kelli MacConnell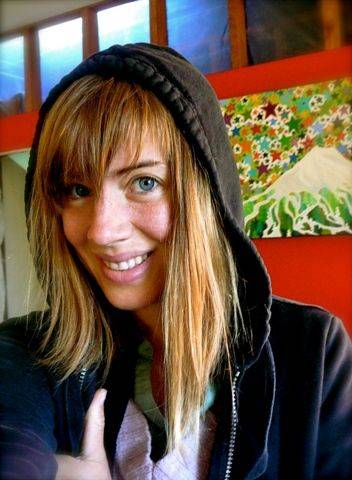 I enjoy the unpredictability of printmaking. I enjoy using tools to shape something, and the joy and surprise when the mystery unfolds while printing each piece. It is a process that demands energy and improvisation, both of which contribute to my love for this medium. I create original, introspective art that speaks beyond the frame.
Exploring the outdoors is in my blood.   While hiking the Appalachian Trail from Georgia to Maine, I tuned in to wilderness exploration both to gain an understanding of the world, and as an endless source for creativity.
In 2006, I left my hometown of Cincinnati, Ohio for Portland, where I immersed myself in the vibrant artist community and Oregon wilderness. Soon after, at Portland State University, I discovered a passion to share nature-driven experiences through printmaking. My current body of work focuses on the Pacific Northwest Landscape. With the simple use of contrast and minimal color, as well as line manipulation, I strive to create exhilarating compositions.
---
---
Examples of Kelli MacConnell's Artwork