---
---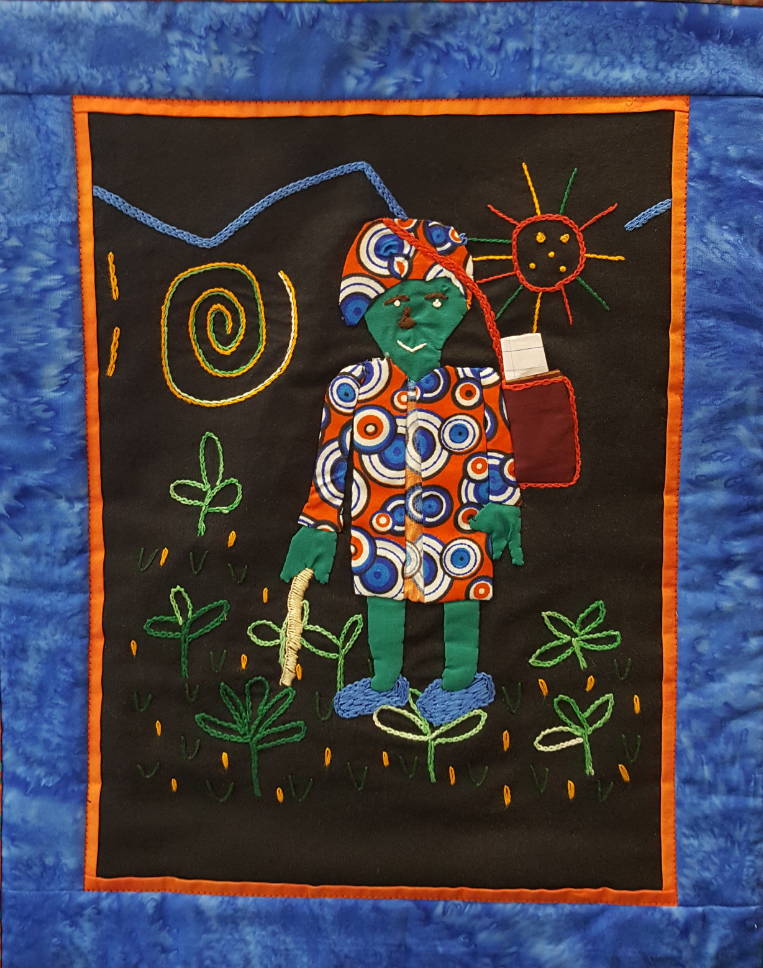 "Quilts for Empowerment" (QFE) teaches quilting to obstetric fistula survivors in Kenya. The mission is to provide the skills & self confidence for women to become economically independent by paying the women and their groups, like Wadadia, for making their quilts. All proceeds from the sale of these small folk art quilts go to the organization.
---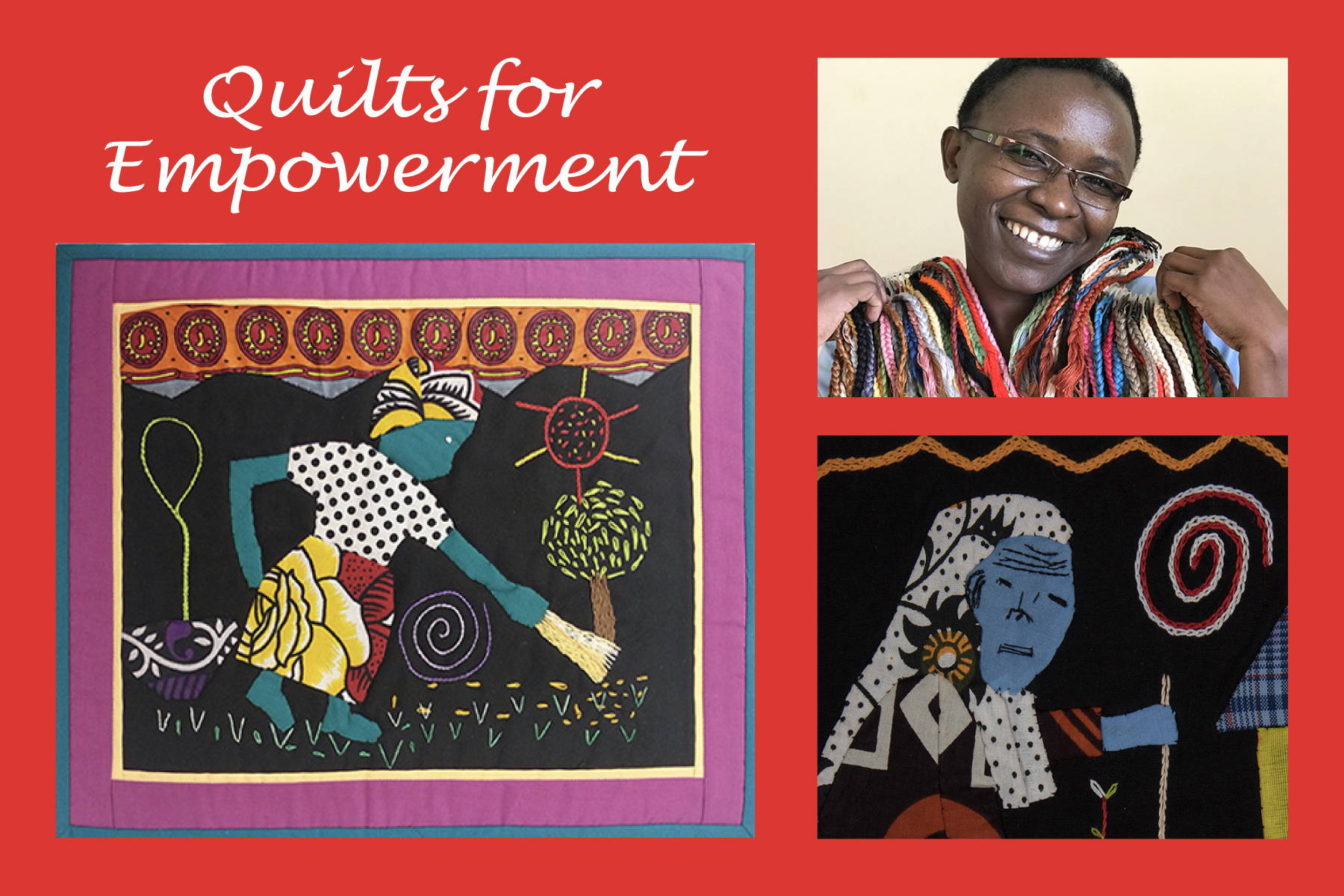 Quilts for Empowerment will be selling their folk art quilts at the
Wildflower Studio in Sisters the week of Quilter's Affair and the
Outdoor Quilt Show, July 8-14.
The quilters have been called the "Gees Bend of Kenya" as none of these obstetric fistula survivors had seen other quilts, art, or ever hand sewn or drawn before joining the Quilts for Empowerment program.
We will be selling 3 types of products: raw unframed quilt tops to be finished; completely finished quilts with borders, back & hanging sleeve; and finished quilts framed by Wildflower Studio. All quilts include a photo of quilter with her story & the story about the quilt.  
All proceeds will be used to fund the program. Mary Ann McCammon, the founder of QFE will be on hand at Wildflower Studio all week to meet you and tell you more about the QFE program.
103B East Hood Avenue, Sisters, OR
Photos: Norah, our program director in Kenya, poses with a lei of embroidery floss donated from Hawaii.
Two QFE story quilts are also shown. QFE website: https://www.quiltsforempowerment.org/
---
The story behind the "Gees Bend of Kenya" Quilters & Their Quilts
These Obstetric Fistula Survivors create amazing folk art quilts despite never having seen other quilts, art, or ever hand sewn or drawn before joining Quilts for Empowerment.  
Meet and hear the founder, Mary Ann McCammon, describe the quilters, their quilts, and the personal and financial impact of quilting on their lives.
Sisters Council Chamber 520 E Cascade Ave
Quilts for Empowerment is a 501(c)(3) nonprofit  
www.quiltsforempowerment.org