---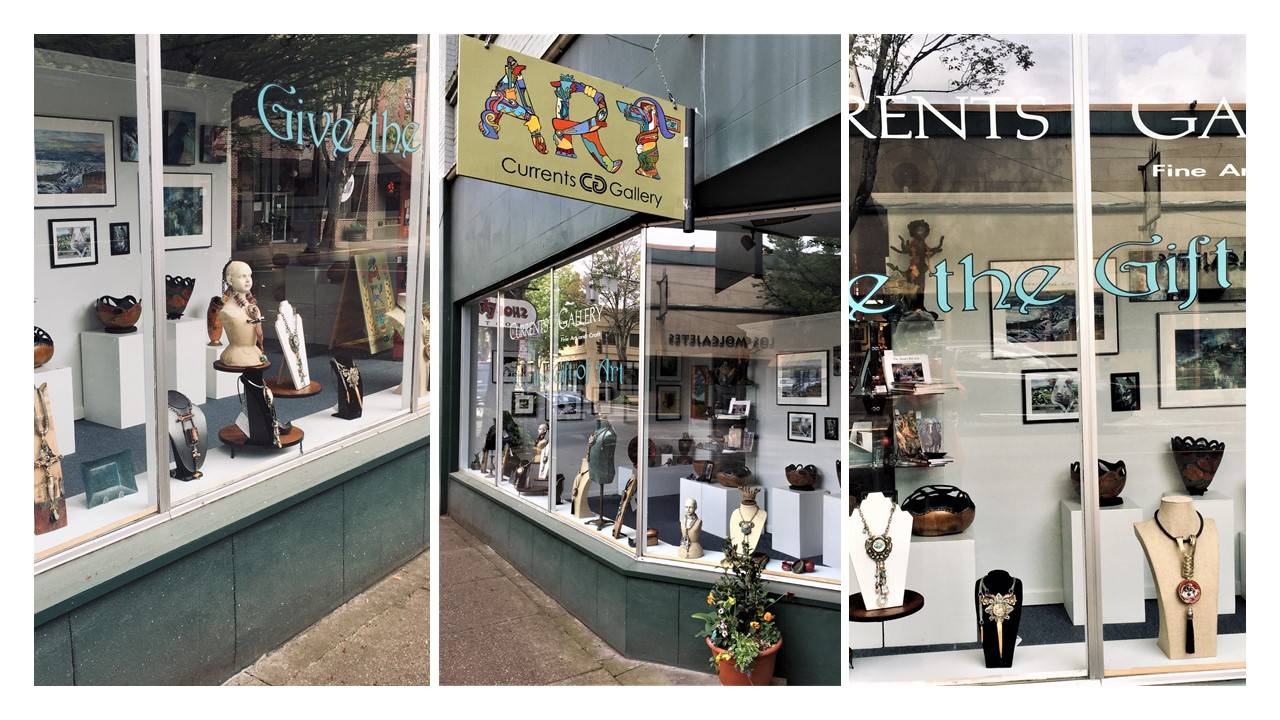 Our Business Hours:
Currently: Wed., through Sun. 12pm to 5pm.
Days and hours may change without notice.  
Stroll by the gallery often to see
the ever-changing window display:
Send an email anytime to:  currents.gallery@gmail.com
~ We are an Artist-owned gallery in the heart of Willamette Wine Country,

~ located in McMinnville's Downtown Historic District,

~ representing over 70 outstanding and award winning Oregon artists,

and attracting fine new artists and artwork continually.

~ We are a community-based resource center for:

~

in-demand art and craft classes given by popular instructors, and

~ worthy causes for which a portion, or all of the proceeds are donated,

such as "Quilts for Empowerment" and "Give-A-Little".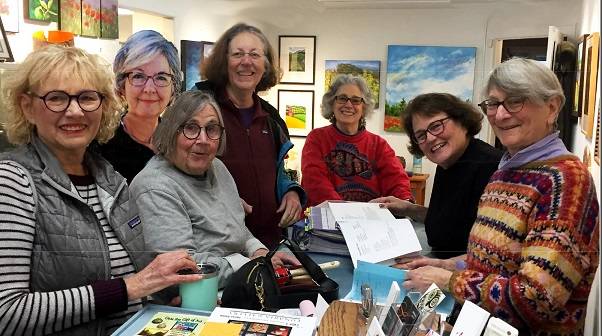 Owners, from left to right:
Sharon Cook, Claudia Herber, Ann Durley, Kathleen Buck, Phyllice Bradner, Marlene Eichner, and Ilsa Perse