---
---
ART HARVEST STUDIO TOUR 2018
Many of the talented artists of Yamhill County are opening their studios once again for the yearly Art Harvest Studio Tour. This event is always eagerly anticipated and this year's tour will not disappoint.  
Of the 40 artists who are participating in the Studio Tour this year, we are proud to say that 5 are also regularly displaying
their work at Currents Gallery:
Kathleen Buck, Doug Roy, Jim Hayes, and Julia and Mark Hamilton.
Stop by Currents Gallery to get your Art Harvest Catalog and purchase your button.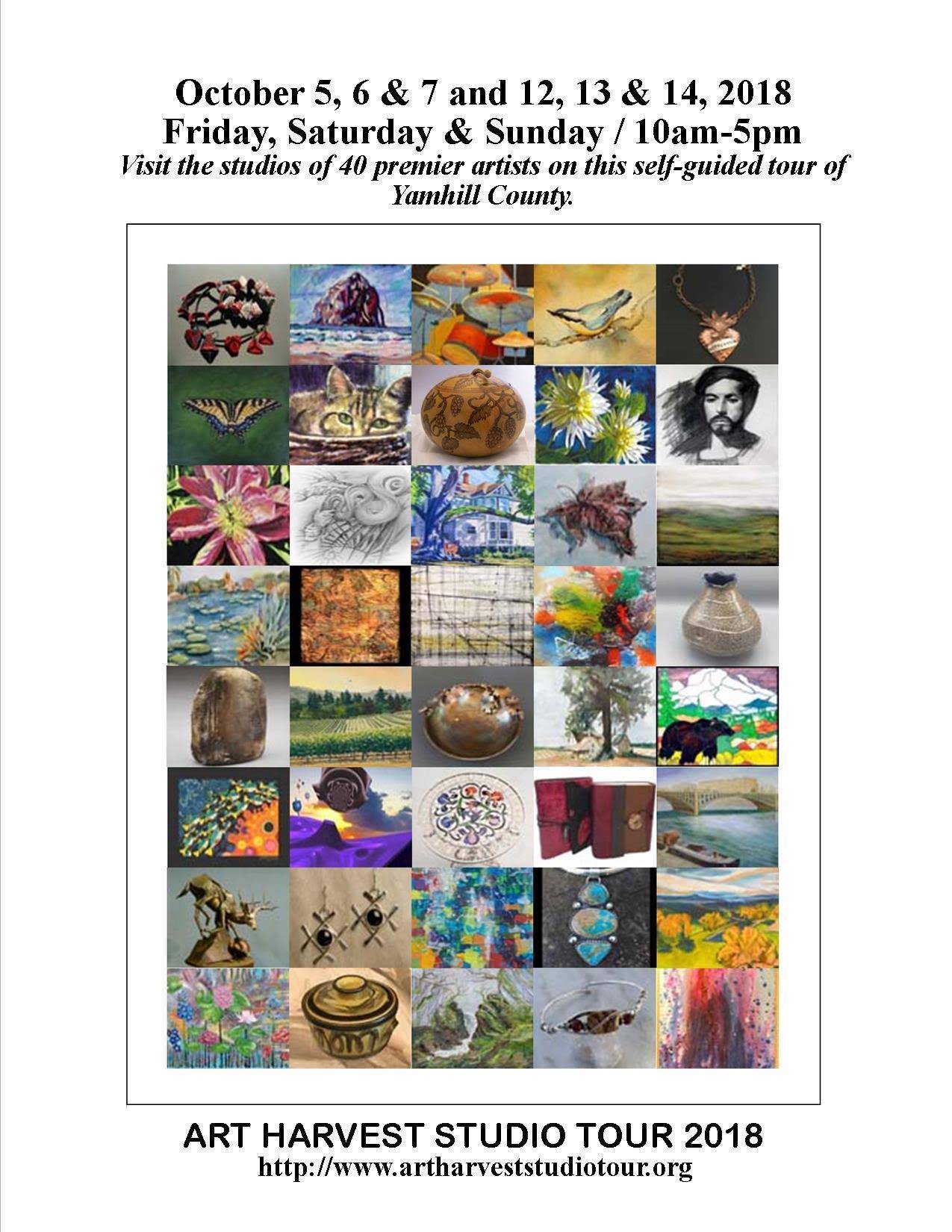 ---
---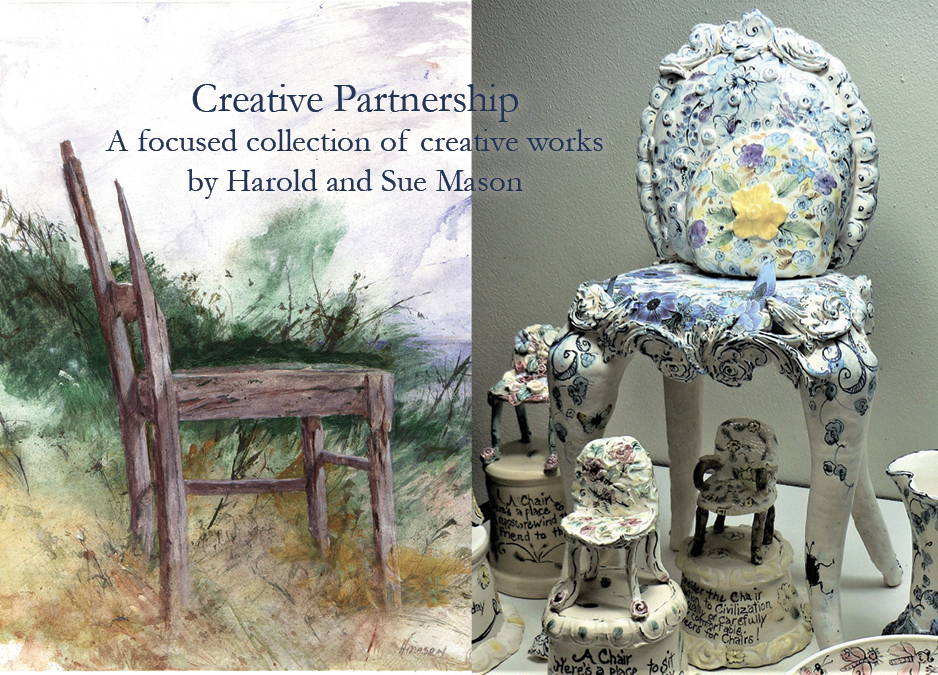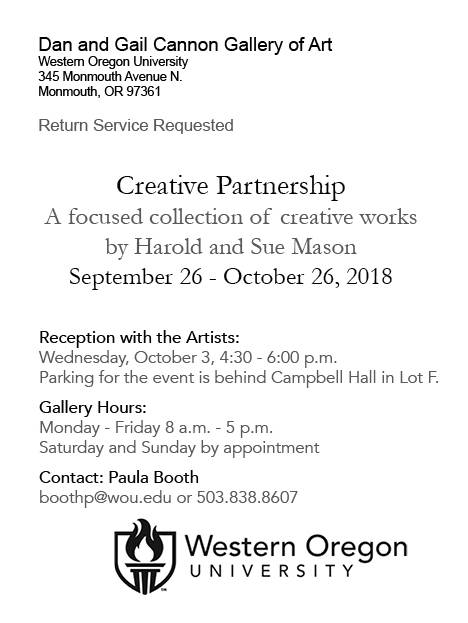 ---
---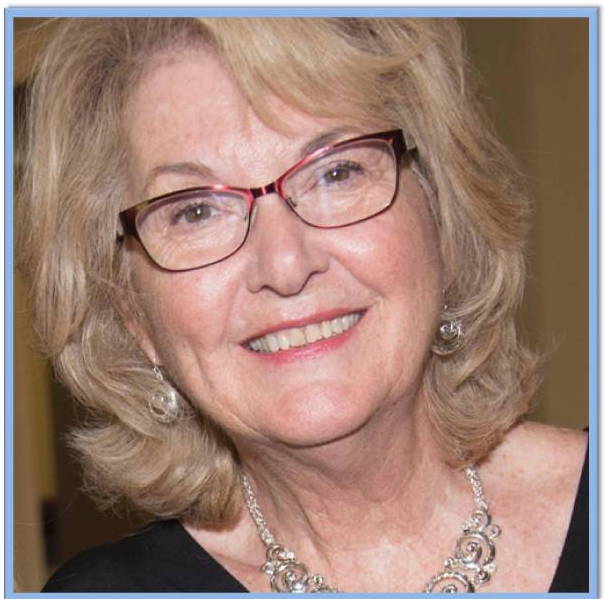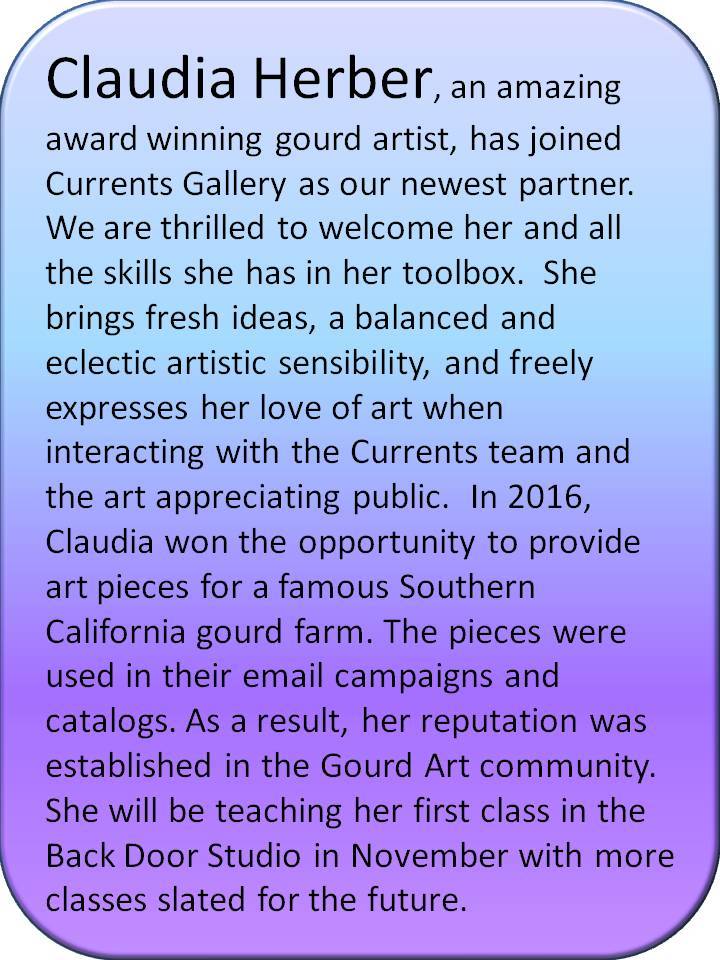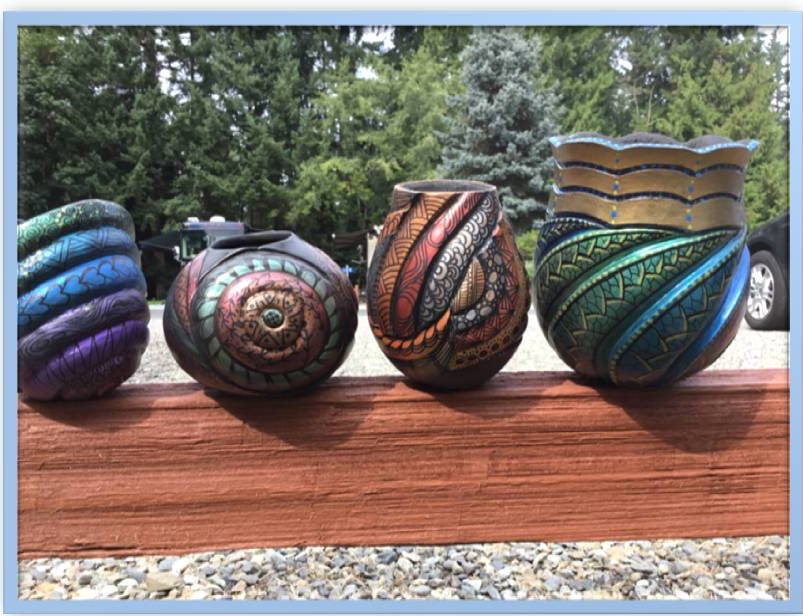 ---
---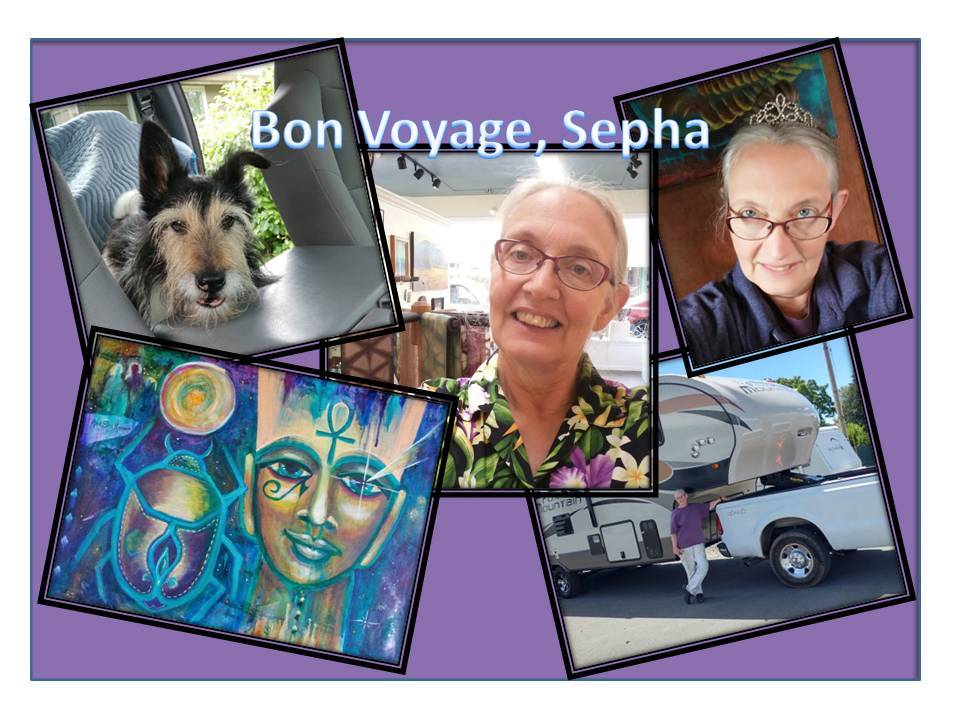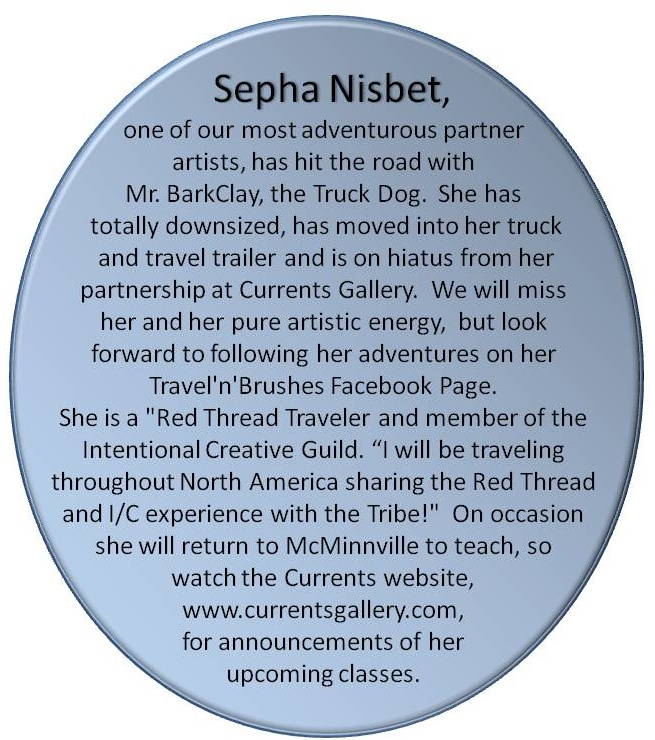 ---
---
Phyllice Bradner, one of our founding partners, completed a project in June that she started several years ago. The result is a new children's book, Mr.
and Mrs. Crow Visit the City, illustrated with her popular wood block prints of whimsical crows. The book, which features Oregon subjects, has become an instant favorite. This is Phyllice's first picture book, but she is not new to publishing. Phyllice and her sister, E. Morgan St. James, are
co-authors of the Silver Sisters Mystery series with four comical mystery books in print and audio, and a fifth in progress. Her funny animal paintings and block prints are always on display at Currents Gallery. Her new children's book is displayed for sale now during her featured Show,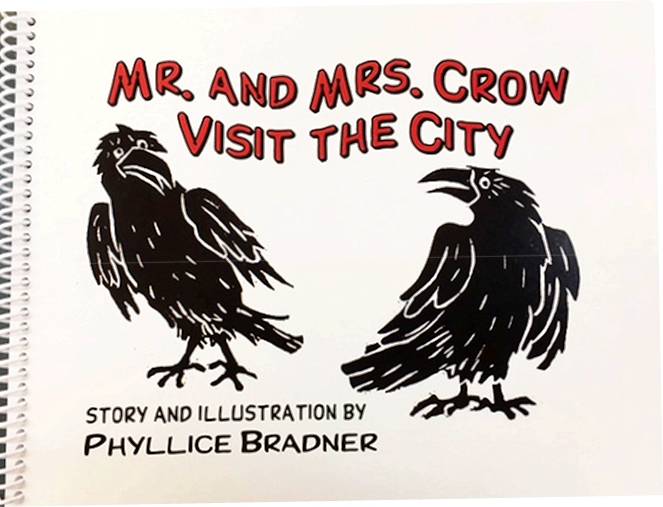 ---
---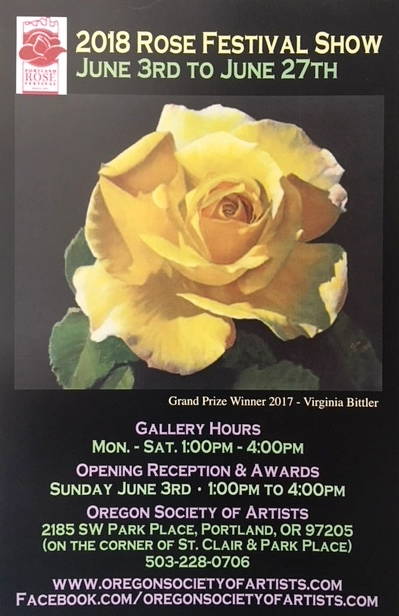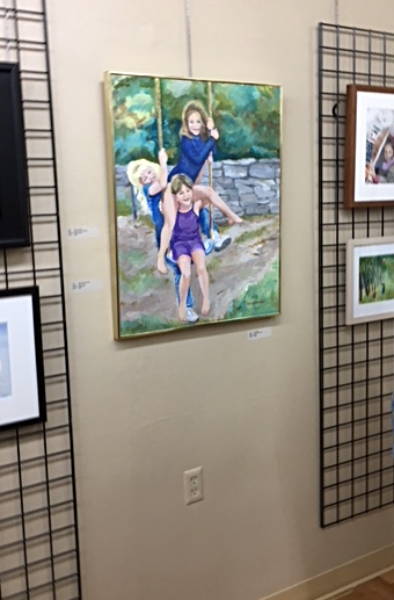 On Sunday, June 3 at the opening reception of the 2018 Rose Festival Show at the Oregon Society of Artists Gallery, Ms. Wente was awarded the commission to paint the portrait of this year's 104th Rose Festival Queen. The coronation was held early last Saturday, June 9th, prior to the parade in the Veterans Memorial Coliseum.   Ms. Wente will have an entire year to complete the portrait for presentation. The painting will be done in pastels, and will eventually hang in the Portland Rose Festival Foundation office in downtown Portland.
The Rose Festival theme is "Play Happy". Ms. Wente's acrylic painting, "The Swing" fit the theme perfectly! It will be on display through
June 27th.
---
---
---
---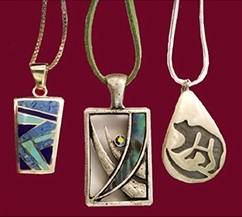 Currents Gallery just got in a new selection of the jewelry that we sell for Give A Little Foundation. These lovely items can be a gift that gives twice, once to yourself or a friend, and then to a community member in need. There are a lot of pieces to choose from. (The jewelry shown here may no longer be available.)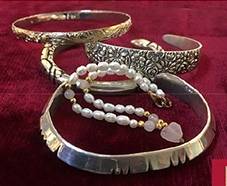 ---
---
Our Artists are Going Places
Gallery Partner Juried into WSO Spring Show
Kathleen Buck's painting, "Musical Interlude" was selected by the Watercolor Society of Oregon's juror, Fran Larsen, to be included in the Florence, Spring 2018 Watercolor Show. Fran Larsen selected 80 paintings from 279 paintings submitted by 163 artists. All 80 paintings were on display in April 2018 at the Florence Events Center, 715 Quince Street, Florence, OR.