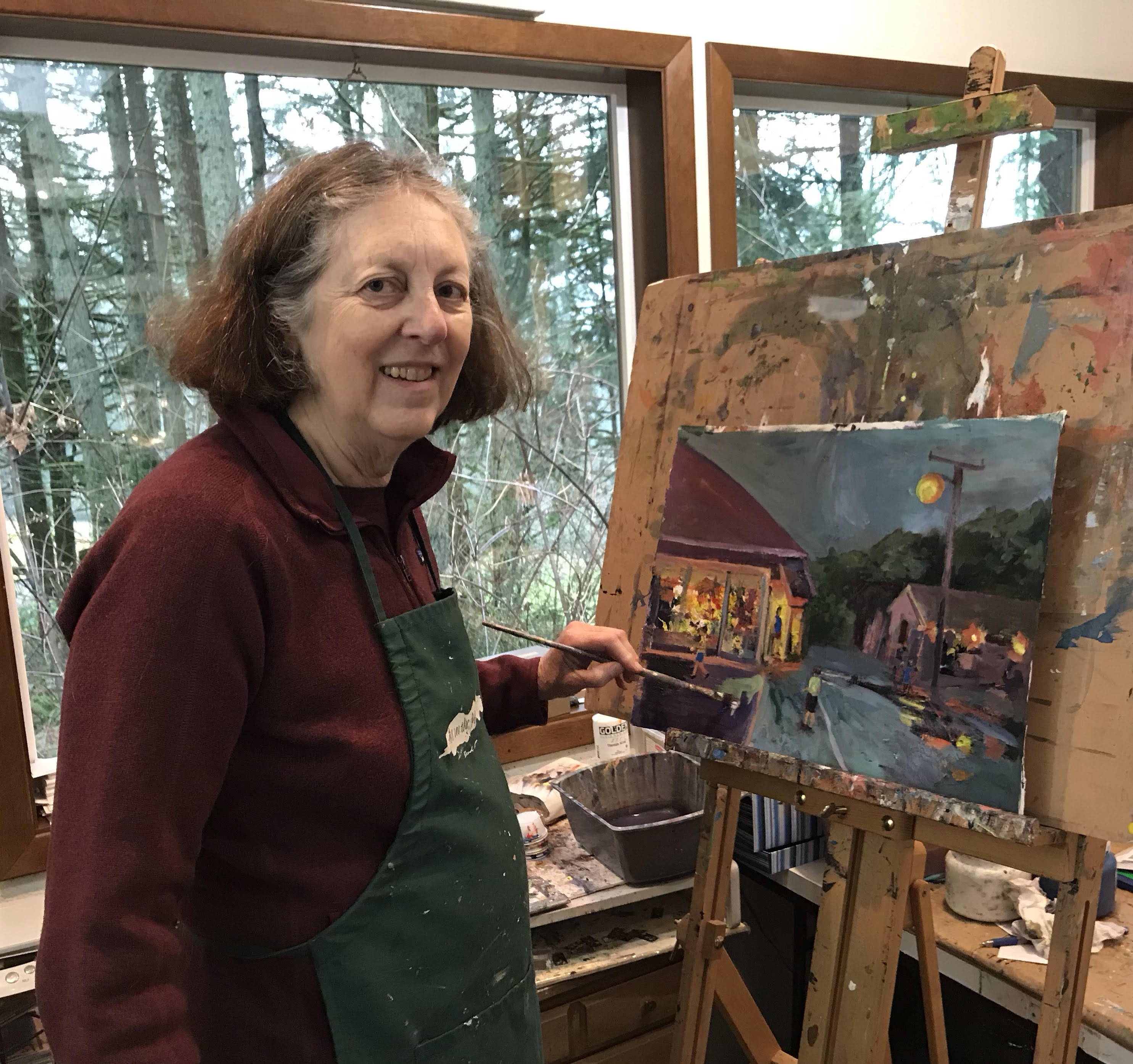 Now Offering Downloadable Videos
of our popular Zoom Classes, for you to own
and watch at your convenience!
Most videos are one & a quarter hour long,
and for you only. Please do not share.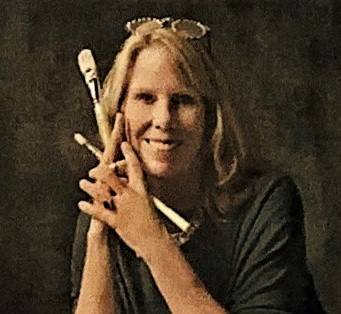 ---
Work with Kathleen on abstracting an image, but keeping it recognizable. Be aware of eye-flow, values and colors to make an exciting, semi-abstract painting.
Learn how to paint exciting acrylic paintings using two flexible palette knives.
Learn and refine the technique of pouring diluted acrylic paints to create textures. Let it dry. Then develop an image within to create amazing paintings.
Discover the versatility of the acrylic medium as we lean to mimic the qualities of watercolors.
Learn how to turn your garden produce into a great composition, and then paint along with Kathleen.  
Learn how to paint convincing rocks. We will discuss shapes, values and how to put interesting rocks in your composition.
---
Learn how to make hair and fur convincing without panting in photorealism.  
We live in wine country. Learn how to compose and paint beautiful scenes from our local vineyards.
Don't just paint a subject, then try to figure out what do do for a background. Learn how to block in the shapes of the entire painting, then refine it to the painting you want.  
Knowing basic concepts of eye flow, values and design can strengthen your paintings and make them more successful.  
Learn how to apply perspective to a three dimensional object in space, then add light & shadow to creatively define & clarify the various forms.
Learn how to use foreshortening, which flattens out and shortens the length of an object, to simulate perspective, and make the figures look accurate.
---
Learn to capture the effect of the translucent foreground, the deeper, reflective background, and other issues involved in painting water.  
Learn how to paint convincing drops of rain on a surface and hanging from a branch.
When painting in watercolor, learn to save the white areas by painting negative shapes in the background. Start building white trees by painting what is seen behind them.
Learn to link your dark and light shapes. Concentrate on the abstract patterning of light and dark shapes so that your viewer's eyes can travel throughout the painting.  
Learn to paint convincing trees without painting every leaf and twig.
Learn about underpainting, texture, drawing, transferring, composition and color. Supplies needed: *one wood or canvas pre-gessoed substrate, 12"x12" or larger; *Tube acrylics in black, white, red and a variety of your favorite colors; *Gesso; *Tissue paper; *1" and 1/2" FLAT acrylic brushes; *Pencil; *Drawing paper.
Paint your transferred composition using acrylic tube paint, scraping, collage and stamps for texture and whimsy.  
Basic Supplies Needed

:
*Stamps * Scrapers
*Collage Papers   *Tubes of Acrylic Paint
Learn this luminous and beautiful method of painting.  Oil & Cold Wax can be abstract, include realism or landscape. Paintings have depth, layers, texture, collage and more.  
Watch Demos on these steps: 1) Underpainting in acrylic on paper;
3) Preparing Oil & Cold Wax;
4) Beginning Layers of Color;
5) Use of Brayer, Squeegee & Palette Knife.
Study the Basics of Landscape. Learn to simplify any landscape and to shake it up with color combinations and values hidden from the artist's eye!
Loosen up and learn the tools to help you become a more abstract painter. Lynne will share the basics that will lead you to abstraction, whether a simplified landscape, or an abstracted composition.  
Loosen up and learn the tools to help you become a more abstract painter. Lynne will share the basics that will lead you to abstraction, whether a simplified landscape, or an abstracted composition.  
---
Part 1 of this 2 part class begins with a slide show on Van Gogh's life and history as an artist. There will then be a demo followed by instruction and painting session focused on a detail of a Van Gogh painting. (This is a first in a series of "The Styles of Painters We Love".)
In Class 2 we will discuss the successes and challenges of painting the assignment from class 1. Then we will pick a painting to replicate in our own unique style. This painting will be started in class with guidance on composition, color, light and movement.
Class 1 begins with a slide presentation of Claude Monet's life and art followed by a demo explaining how to paint in his unique style. You will be sent details of several paintings to replicate in class or on your own time.
---